"Network security is like a lock on a door - if it's secure enough, even the owner can't get in!"
"Why worry about vulnerabilities? Just invite the hackers over for tea and let them point out all the weaknesses for you."
Network Security
Network security is the practice of protecting networks, systems, and programs from digital attacks. These attacks are usually aimed at accessing, changing, or destroying sensitive information, extorting money from users, or interrupting normal business processes. It involves multiple layers of protection, including firewalls, encryption, access control, user authentication, and other security best practices. Network security helps ensure that only authorized users have access to data and resources, and that data is kept secure from malicious actors. Network security also helps protect confidential information from unauthorized disclosure and prevents malicious software from being installed or executed on networks.
WHAT IS


Network Security

At digiALERT, we specialize in protecting organizations' computer systems and networks from unauthorized access, use, disclosure, disruption, modification, or destruction. This includes protecting against various types of cyber attacks such as malware, phishing, man-in-the-middle, and other malicious activities. We implement measures to ensure the confidentiality, integrity, and availability of data, applications, and systems.

Our network security solutions include both physical and logical security measures. We provide protection to physical infrastructure of the network, such as routers, switches, and other network devices. Additionally, our logical security measures are in place to protect the data that travels across the network. This includes using firewalls and antivirus software, encrypting data, and implementing authentication mechanisms.

We also use access control mechanisms, such as authentication and authorization, to ensure that only authorized users have access to the network. This helps in preventing unauthorized access to sensitive information. Additionally, we employ intrusion detection and prevention systems to detect and stop malicious activities on the network. Trust us to secure your organization's network, and allow you to focus on your core business operations.
key features


Network Security
Types of


Network Security

As digiALERT, we are experts in providing comprehensive network security solutions to safeguard our clients' systems and networks. Our offerings include:
Firewalls: Our team sets up and manages firewalls to monitor and control network traffic based on predetermined security policies.
Access Control: We ensure that only authorized users have access to the network through authentication and authorization methods.
Intrusion Detection: We constantly monitor network traffic for suspicious activity and alert administrators in case of threats.
Data Encryption: We protect data in transit and at rest through encryption algorithms, making it unreadable to unauthorized parties.
VPNs: We set up and manage secure virtual private networks over the internet to protect data transmission.
Multi-Factor Authentication: We enhance security through an additional layer of authentication such as a one-time code.
Network Segmentation: We divide larger networks into smaller, isolated segments for easier containment of security incidents.
Network Monitoring: Our team continuously monitors network activity and traffic to detect potential threats.
Antivirus and Anti-malware: We use tools to protect against known threats and remove any malicious code.
NAT: We remap IP addresses using Network Address Translation methods to improve security.
Statistics on


Network Security
WannaCry ransomware attack in 2017: a network breach that affected over 200,000 computers in 150 countries, costing an estimated $4 billion in damages and lost productivity.
Equifax data breach in 2017: a network breach that exposed personal data of 143 million people, costing $700 million in settlements with the US Federal Trade Commission.
Target data breach in 2013: a network breach that compromised credit card data of 40 million customers, costing $18.5 million in settlement payments.
NotPetya ransomware attack in 2017: a network breach that caused billions of dollars in damages to companies such as Maersk, FedEx, and Merck.
Yahoo data breaches in 2013 and 2014: network breaches that exposed personal data of all 3 billion users, costing $117.5 million in settlements.
JPMorgan Chase data breach in 2014: a network breach that affected 76 million households and 7 million small businesses, costing $500 million in settlements.
How do we do


Network Security
We at digiALERT specialize in providing network security solutions to protect our clients' networks from unauthorized access, misuse, and modification. Our services include the implementation and management of various security measures such as firewalls, access control lists, encryption, antivirus software, virtual private networks, patch management, intrusion detection systems, and authentication. We use a combination of different security technologies to provide multiple layers of protection and ensure the confidentiality, integrity, and availability of our clients' networks, systems, and data.
WHY Network Security


WHO NEEDS Network Security

Network security is an essential part of any organization's long-term strategy. It helps to protect data and resources from unauthorized access, malicious attacks, and other security threats. Network security helps to keep data safe from attackers who may try to gain access to a company's sensitive information, such as financial records and customer data. It also helps to protect against malicious software and malicious actors who can try to infiltrate a company's systems.

 

Network security is needed by everyone who uses a computer or other device connected to the internet. Businesses, governments, and individuals must use network security to protect their data and resources from unauthorized access, malicious attacks, and other security threats.

 

Businesses need network security to protect their data and resources from malicious actors, unauthorized access, and other security threats. They need to protect their networks from being used as a platform for malicious activities, such as data loss, identity theft, and financial fraud. Additionally, businesses need to protect their networks from malicious actors who can use them to launch distributed denial of service (DDoS) attacks, ransomware attacks, and other malicious activities.
How often is Network Security recommended


When it would be performed

It is recommended to perform network security assessments regularly in order to ensure the security of an organization's network infrastructure. The frequency of these assessments may vary depending on the size and complexity of the network, as well as the level of risk the organization is willing to accept. For example, a small business with a simple network may only need to perform a network security assessment once a year, while a larger organization with a more complex network may need to perform assessments more frequently, such as every quarter.

Additionally, it is important to perform network security assessments after any significant changes to the network, such as adding new hardware or software, or when there have been security breaches or other incidents. Regular assessments can help identify vulnerabilities and potential threats, allowing organizations to implement the necessary security measures to protect against potential attacks. Overall, it is important for organizations to assess their network security regularly in order to maintain the integrity and confidentiality of their data and systems.
How are we


unique
Our organization has a team of highly skilled and experienced security experts.

We offer a full range of security operations center (SOC) services, including incident response, threat intelligence, and vulnerability management.

We provide customized SOC services to fit the specific needs of each client.

Our proactive approach uses advanced tools and techniques to actively monitor and protect client networks.

We continually review and improve our processes and technologies to ensure the best service.

Our SOC services are scalable to meet the changing needs of our clients.

We offer flexible contract terms and pricing options.

Our dedicated team is available 24/7 to respond to any security incidents or emergencies.

We provide comprehensive reports to clients detailing their security posture and any incidents.

We use industry-leading technologies to ensure the highest level of protection for our clients.
Customer Portal
Real-time reports on the status of your in-progress engagements
Access to previous reports for analysis , review and improvement
Reports available in various formats including XLS, PDF, and Word
Project management tools to help you keep track of and prioritize cyber security tasks in KAN-BAN format
24/7 Support desk with security consultants available to answer your questions and help you address any issues
Up-to-date news on the latest cyber security trends and threats
Educational resources, such as webinars and tutorials, to improve your knowledge of cyber security best practices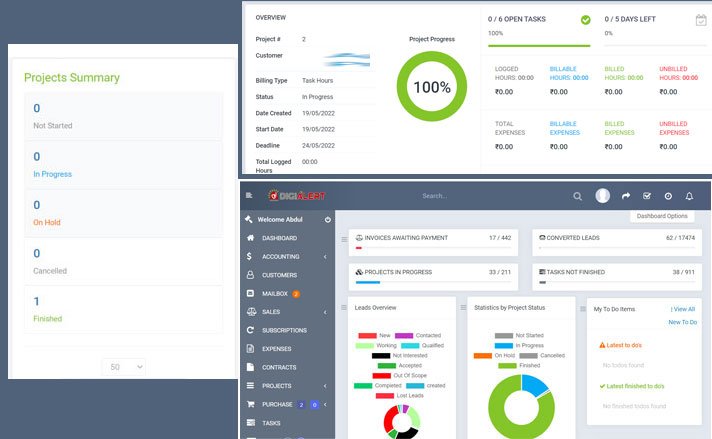 What does our website penetration testing reports include?
Anim pariatur cliche reprehenderit, enim eiusmod high life accusamus terry richardson ad squid. 3 wolf moon officia aute, non cupidatat skateboard dolor brunch. Food truck quinoa nesciunt laborum eiusmod. Brunch 3 wolf moon tempor, sunt aliqua put a bird on it squid single-origin coffee nulla assumenda shoreditch et.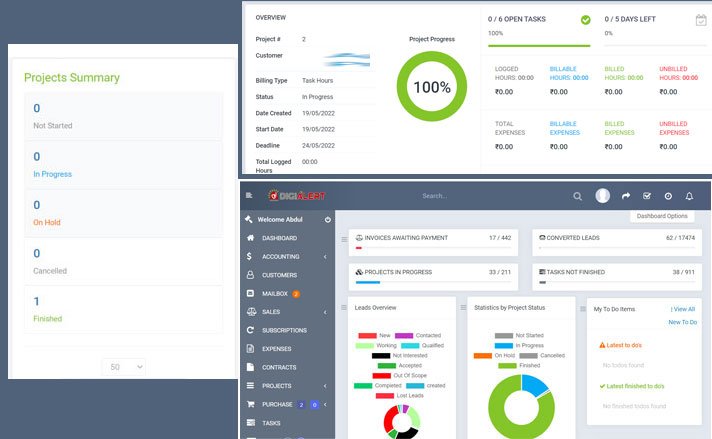 Our Service Delivery
Meeting deck for project kickoff
Daily tracking sheet for issues
Weekly report on project execution status
Executive summary report
Reports on security assessments
Consolidated issue tracking sheet
Reassessment report
Consolidated report on security assessments
E-verifiable Certificate is issued