We, at DigiAlert, serve as our clients' trusted go-to partner as a Managed Security Services Provider (MSSP), delivering sophisticated expertise in the current threat landscape. Whether you need help with 24x7 network security monitoring, Virtual cyber security Services, or Penetration Testing, let us become an extension of your team.
From the rise of the Internet of Things (IoT) to the adoption of Software as a Service (SaaS) over traditional in-house applications, the world of technology is always changing. And as technology evolves, so does the threat environment. Despite this, many businesses change their technology without consulting IT, information security, procurement, or risk experts.
Virtual Cyber Security Team
Managing cyber security risk is a long-term commitment that must be maintained as long as the company is open for business. Regardless of resource/workload variations or changes in the organisation, regulatory environment, or markets, a cyber security posture must remain consistent.
Precise cyber security exercises, including penetration testing, risk assessments, asset classifications, and security audits, are carried out by many clients on a regular basis.
The extent and complexity of these repeating initiatives can be projected over time, allowing for bulk purchasing of services.
Assist you with your compliance and risk management programmes.
Reduce enterprise-wide risk with cost-effective technologies.
Support IT teams with experienced consulting services.
On your behalf, detect and respond to threats.
Enterprises of all sizes can benefit from information security leadership.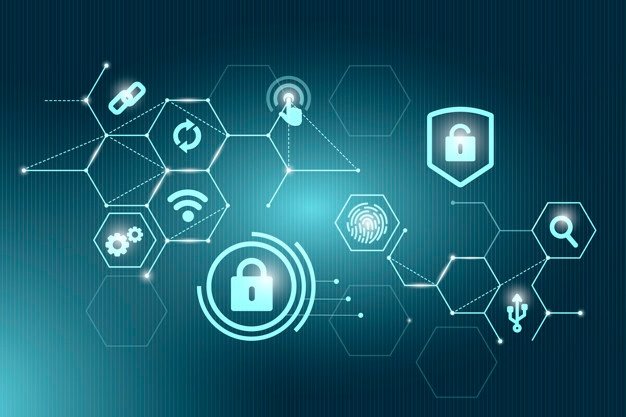 Why are these virtual resources important?
Security Managers frequently face situations where demand for services exceeds supply owing to a variety of factors, including big commercial projects, reduced employee levels, or cyber security events.
DigiAlert collaborates with clients to provide distant virtual human resources to meet short- and long-term organisational demands, such as:
To cover employee absences, a virtual Risk Assessor is available.
A virtual CISO to help you with your cyber strategy or to boost your security posture.
When full-time personnel are diverted to other critical endeavours or projects fall behind schedule, virtual help might be used.
How do we work out a plan?
Transform your security profile with our cost-effective and convenient DigiAlert support model, which effortlessly integrates as an extension of your team. While the virtual CISO model's significant cost savings are appealing, the DigiAlert benefits go much further, providing a distinct edge above both executive recruitment and collaboration with a single security expert.
The DigiAlert plan from Cyber Security Services combines the strength of our combined team's knowledge with the personal attention of a specialised DigiAlert with industry expertise. Beyond that, we provide executive-level strategy, security planning, annual risk assessments, and the scalability you need to respond to changing business demands.
What is our methodology in solving a problem?
DigiAlert will work with the organisation to establish which information assets to include in the evaluation during Step 1 (Defining the Scope & Scheduling Sessions). In addition, the group will find business owners and technical stewards who will give evidence and interviews to help assess such assets.
DigiAlert will work with the organisation to create the rules by which they analyse and evaluate risks in Step 2 (Defining Risk Assessment Criteria). To establish what they are aiming to safeguard, they will identify their mission (the value they bring to others) and their responsibility (the potential for harm to others).
Step 3 (Defining Risk Acceptance Criteria) will establish an assessment of the organization's risk tolerance by selecting a combination of the likelihood of an impact that is bearable to all parties (the organisation and parties that may be harmed by realised risks).
The DigiAlert assessor will examine the risks of the information assets in Step 4 (Risk Evaluation) and estimate the likelihood and impact of each of the discovered risks. The purpose is to see if the current cyber security procedures are already reasonable (or not).
A review of documents such as rules, processes, standards, and benchmarks is part of the evidence gathering process. Interviews with management and employees are part of the process. Observing setups, facilities, records, and work processes to see if they operate in a secure or vulnerable manner is also part of the evidence collection process.
Within your firm, our cyber security services provide great monetary and non-monetary value. A better security posture, at the very least, keeps secret, secret, and proprietary corporate information out of the hands of competitors. Furthermore, the correct cyber security policies and methods increase staff productivity by reducing computer system downtime and optimising network performance.
As a Managed Security Services Provider (MSSP), we provide on-demand knowledge as well as the continuous threat detection and response needed to prevent assaults from causing damage to your company. Optimize efficiency while lowering costs, and you'll get the support you need when you need it most. Data and trends may be monitored and analysed from a single unified dashboard, and logs can be accessed at any time.
We specialise in a single area, bringing together subject-matter experts in the field of cybersecurity management and policy with the most cutting-edge technology to provide enterprises with a greater level of security. We can provide a much deeper understanding of critical infrastructure, computer security, and security policy to your organisation since we're always on the pulse of current cybersecurity developments.
Why choose us?
Our Virtual CISO team can help you strengthen your security programme by providing part-time and full-time DigiAlert alternatives as well as specific security initiatives. Our ability to provide a dedicated virtual CISO sets us apart from other DigiAlert suppliers. This implies that every call you make will be answered by someone who is knowledgeable with your company, its surroundings, industry, and team.
While hiring a full-time Chief Information Security Officer (CISO) to head risk management and information assurance programmes is not always cost feasible, our advisers can provide many of the same services for a fraction of the cost of a full-time executive appointment. With hands-on DigiAlert support from a specialised advisor who already understands your risks, you can lower your risk profile.
DigiAlert is a leading brand that offers the best to the customers for what they require. Our team of experts make sure that you get 100% satisfaction and full value for money.
Upcoming Events
There are no up-coming events