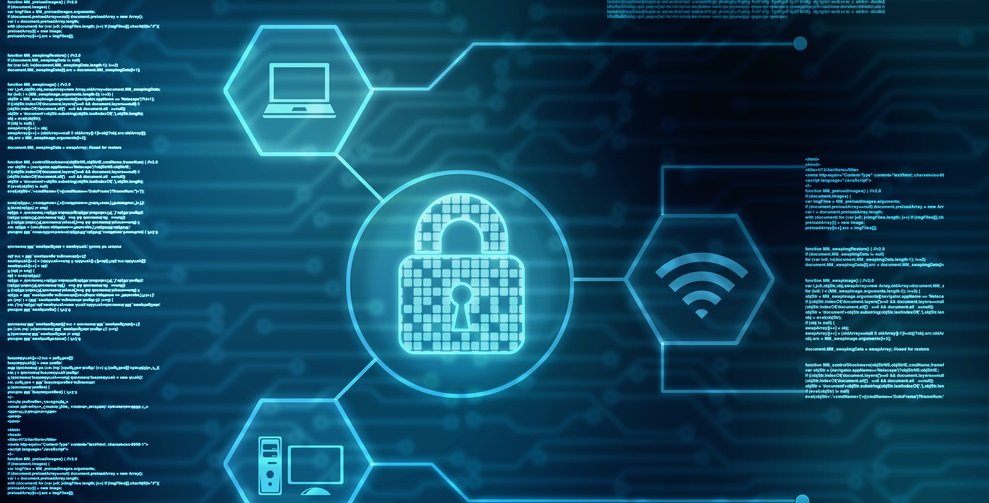 What is Host level security?
It's dangerous to build a stable device on a weak foundation. The safety of your software depends on the environmental efficiency it performs. This involves a single device and server operating system. The most effective hacks in the host layer are triggered by malfunctioning or defective systems.
A host level safety evaluation, including a configuration assessment, can be carried out in a comprehensive manner that benchmark each operating system against best practises by industry.
Security of the host and network is critical in IT operations, particularly when migrating mission-critical applications to the cloud. DigiAlert provides a robust collection of protection options at the host and network level to help protect data. DigiAlert isolation model, which is applied for each client, provides customer separation. Virtual Routing and Forwarding (VRF) and Virtual LANs are used to logically distinguish these customers (VLANs).
Why is host level security important?
It's easy to get caught up in the security of the applications we use and overlook the hardware and software that 'hosts' it – our desktops, laptops, and handheld devices, as well as the operating systems and configurations that run them.
Are you sure your host-level protection is up to the task of running the applications you rely on? You would be exposed regardless of the protection you use or build into your software if the hosts of your software have a security flaw.
The hardware, software, server, and storage components of your hosts are all addressed by strong host protection. It ensures that you are prepared to protect yourself against cyber-attacks and react appropriately when they occur.
Different types of web host security
SFTP (Secure File Transfer Protocol) – This is a secure variant of the FTP protocol that allows you to upload files to your hosting account safely.
SSL (Secure Sockets Layer) – This protects the customers' personal information when they transact online. An SSL certificate is required if you have an e-commerce website.
Server Upkeep – This ensures that your web host's server is updated with the latest security features to protect your privacy, information, and files.
Daily Backups – You can back up your website data on a regular basis to avoid data loss. Make sure your data is backed up with a cloud-based host, which ensures any hardware issues won't affect your website.
What is our methodology?
A configuration audit, a desktop documentation audit, and internal stakeholder interviews are all part of our in-house evaluation. To offer an industry best practise approach to assessing host security, we perform this in accordance with the SANS Security Assessment Methodology and the Centre for Internet Security benchmarks.
The host level security evaluation from Sense of Security gives you insight into your host's security setup, including elements that aren't visible from the network. This enables us to detect and fix any new vulnerabilities or cyber risk exposures you may have.
We look at the following technologies
Computer operating systems
Proxy servers and web proxies
Device for detecting intrusions
Servers for application and mail
Firewalls are a type of security system that protects
A host-level security assessment may be done independently or in tandem with a penetration test. These are complimentary assessments that model risks from various angles.
Management of the configurations
It's not a case of "set it and forget it" when it comes to your host setup. Hosts evolve over time as security updates and enhancements are applied, and the host's specifications can change as new technologies and other technological advances are introduced. Following our configuration assessment, we will advise you on how to improve the configuration management process so that you can keep your host protection on the cutting edge
Comprehensive security
Any cyber security flaws we find can be solved with a variety of IT security services. Our team has expertise and certifications in cloud and database security. We'll make sure your systems and applications are properly hardened so you're protected against current, new, and emerging threats.
A hacker might try to break into your site for a variety of reasons. People would know that your e-commerce website deals with a lot of money if it is well-known, giving them a perfect chance to break in and steal.
This has happened before, and thousands of people have lost money and confidence in the websites as a result. Thousands of consumers lost money as a result of their bank information being revealed to cyber criminals.
How Host Level Security can Help You?
When dealing with network security systems, there are two general areas that must be addressed:
Data security is achieved by the use of protocols and applications. This approach entails the use of software to aid in the protection of internal network components such as personal host-based firewalls and antivirus software.
For securing the computer, physical components such as network components, hardware, and physical protection designs are addressed.
You can enhance and secure data protection in a variety of ways. Increasing password complexity, enabling two-factor authentication, encrypting data on the computer, encrypting cloud data, protecting login information, restricting admin access, locking down hard copy files, backing up and updating data are only a few examples.
Why Choose DigiAlert?
DigiAlert is a responsible company with a specialist approach to providing 10x value with a team of security researchers who provide you with a true understanding of your security posture from the viewpoint of actual hackers, allowing you to protect the entire digital ecosystem from external malicious entities.
Where security is paramount in your digital roadmap, DS join forces. Each member of our team is a highly skilled professional who can carry out the operation and oversee the project using our comprehensive and rigorous security evaluation process, which has already benefited hundreds of customers.
DigiAlert has an end-to-end "specialist approach for the industry," which means we have a particular approach for and form of industry and how a Mobile Wallet application should be evaluated differs significantly from how an E-Commerce website should be analysed. This helps our clients to concentrate on the growth of their company because protection becomes a profitable investment rather than a drain on the company's budget.
Upcoming Events
There are no up-coming events